Now people like to put DEMI's water beads in potted plants, which are not only convenient, but also more beautiful. Water beads are suitable for almost all aquatic plants. What do these beads do to plants?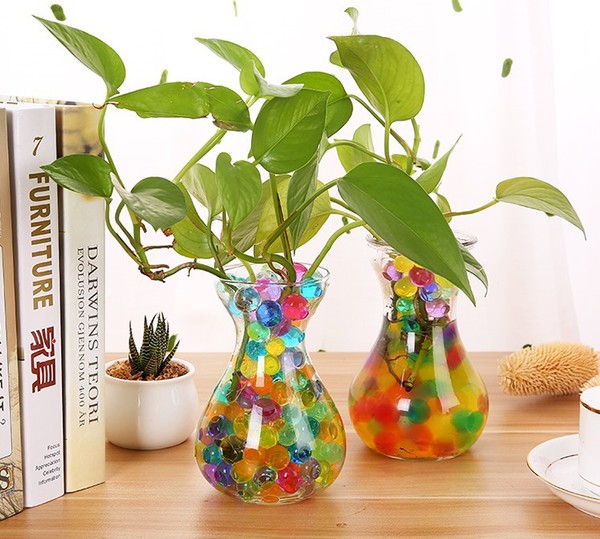 Water beads is an water absorbent polymer that can absorb water up to 100 times it's weight. It changes water to colorful shining beads, looking like crystal balls.Water beads come in big, medium, small particles with more then different colors including clear, yellow, golden yellow, orange, red, green, light green, blue, pink, purple, black, white etc. to match your event theme and design ideas or more fun purpose.

Customer satisfaction is DEMI's gold. We always aim to provide continuous improvement on service and product to our customers.